It's break but that just means who ever is on campus has more time to catch the Welcome House Project in Love Park, Philadelphia. Just show up to Love Park and it's totally easy to just jump right in and be a part of the art. When I was there, a class came up and began painting behind us making Love Park a place for art.
Here're some photos from Michelle Wilson and Mary Tasillo's papermaking installation: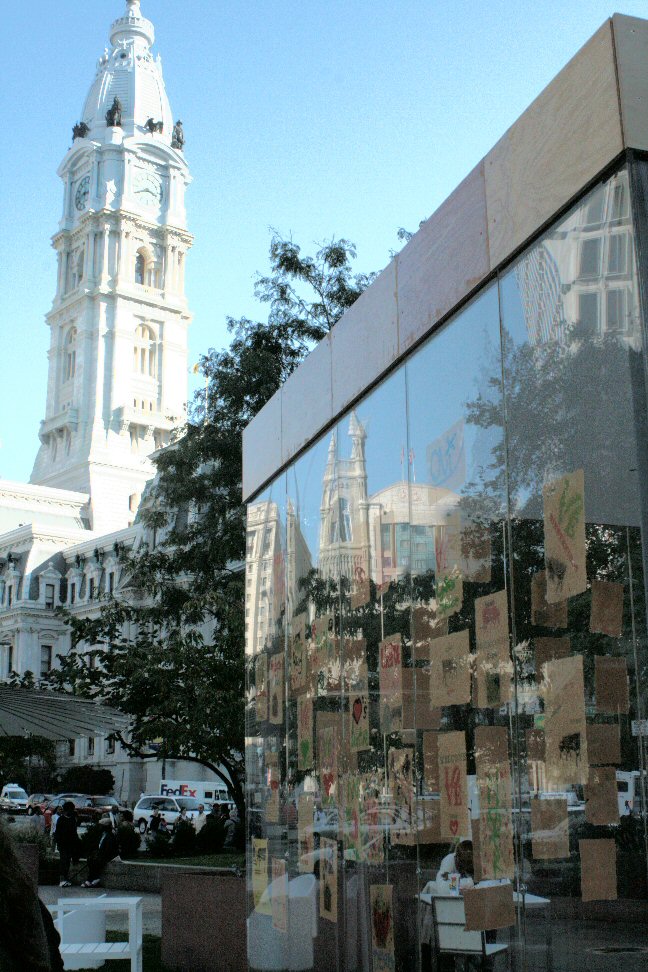 A view of Welcome House with City Hall and papers displayed on the glass.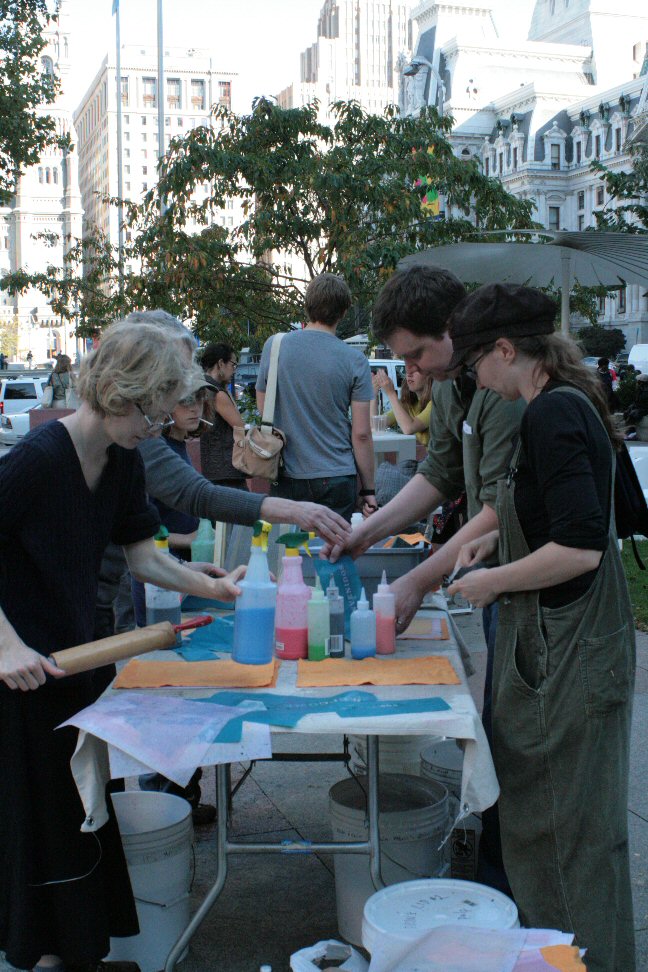 Co-President Anna is on the left and Michelle Wilson (who is teaching a class at Bryn Mawr) is on the right, making paper.